The flooring supplier of the world's brightest sports moments
With more than 15 years of relentless development, Enlio has earned its name to be the official flooring supplier for international events such as Tokyo 2020 Olimpic Games, FIBA 3x3 World Tours 2019-2026, etc. Enlio products have been certified by FIBA, FIVB, IHF, BWF, ITTF, ITF, as well as their strict quality control has
met and even exceeded all standards regulated by ISO9001, ISO14001, OHSAS18001, CE and SGS
.
Enlio can be proud to associate with "Innovated in China" by
providing a wide range of solutions to

100+ countries worldwide and covering

sports industries such as basketball, volleyball, tennis, badminton, handball, futsal, etc.
The biggest puzzle you have assembled?
Signature designs without extra costs.
Visit our collection pages to find the most suitable product for your needs.
Once the choice is made, visit the product page of the specific model to adjust the colors, upload logos, and automatically measure the required amount of flooring for your court.
Enlio floorings can be easily installed on a flat surface, similar to a puzzle.
In case you want someone to set up the flooring for you, please contact any construction company from your region.
Decrease impact on joints
Humans are built to play around and have fun, however, if we look at athletes who spend multiple hours every day training on hard concrete then it certainly is too much demand on one's body. While landing on Enlio floorings, the force is distributed over a longer period of time, and more than 35% is absorbed by the material itself. Therefore, joints experience a much lower peak breaking force on landings and every foot stride.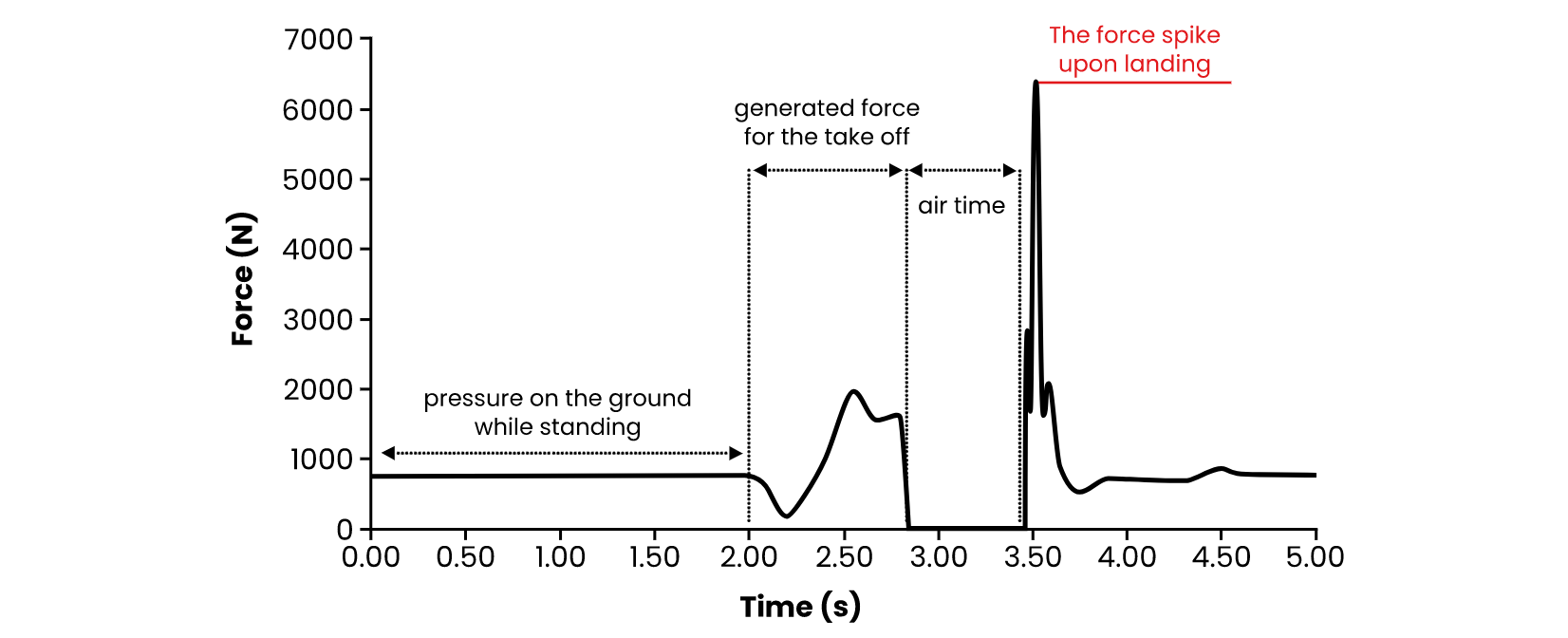 A force/time graph of participant doing a regular countermovement jump on force plates.
Available for different occasions, price ranges, sizes, colors, features, and more.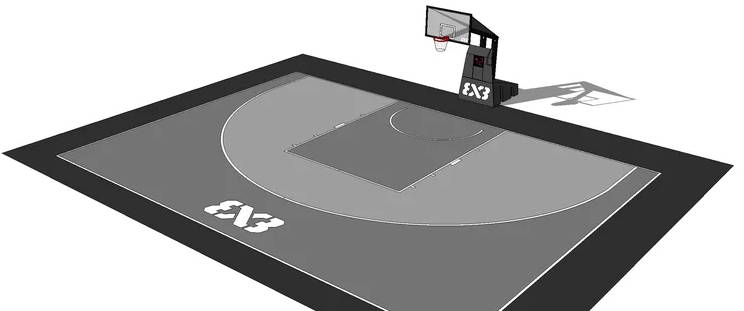 The Enlio floorings are an excellent choice for indoor/outdoor places where neighbors are nearby because the force-absorbing quality also reduces the sound of the ball bounces.
Easy installation

Custom designs

Softer landings

Less injuries

No bruises

Noise reduction

Professional feel

Longer ball lifespan

More sustainable career
Which surface is the right for you?
With years of experience and sound scientific support, the kBox4 purposes the advantages of unlimited & variable resistance and capacity for eccentric training, into a setup that comfortably accommodates movements & exercises in a vertical & lateral direction.
This product is suitable for:
Recent TikTok posts with the #enlio hashtag.
Frequently asked questions